THE IS SERIES
A STIRRING EXPRESSION OF
STYLE AND POWER.
DYNAMIC STYLING AND IMPRESSIVE PERFORMANCE. THE LEXUS IS SERIES IS BOLDER AND SPORTIER THAN EVER BEFORE.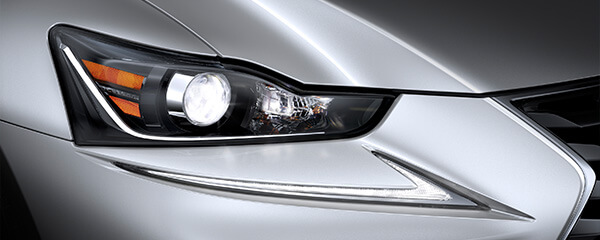 THE IS SERIES
ONCE DRIVEN, THERE'S NO GOING BACK.
The IS slices through air with front bumper air ducts, aero stabilising fins, a sharpened rear end and vertical lines with airflow funneling.
Effortless – select the 3.5 litre V6 option for instantaneous, impressive performance.

Stir your soul with the option of a powerful new 2.0 litre turbo engine.
CHOOSE YOUR IS
7.0

SECONDS
0 - 100 km/h

230

km/h
MAX SPEED

180

kW
MAX POWER

7.0

SECONDS
0 - 100 km/h

230

km/h
MAX SPEED

180

kW
MAX POWER

7.0

SECONDS
0 - 100 km/h

230

km/h
MAX SPEED

180

kW
MAX POWER

8.5

SECONDS
0 - 100 km/h

200

km/h
MAX SPEED

133

kW
MAX POWER

8.5

SECONDS
0 - 100 km/h

200

km/h
MAX SPEED

133

kW
MAX POWER

5.9

SECONDS
0 - 100 km/h

225

km/h
MAX SPEED

233

kW
MAX POWER