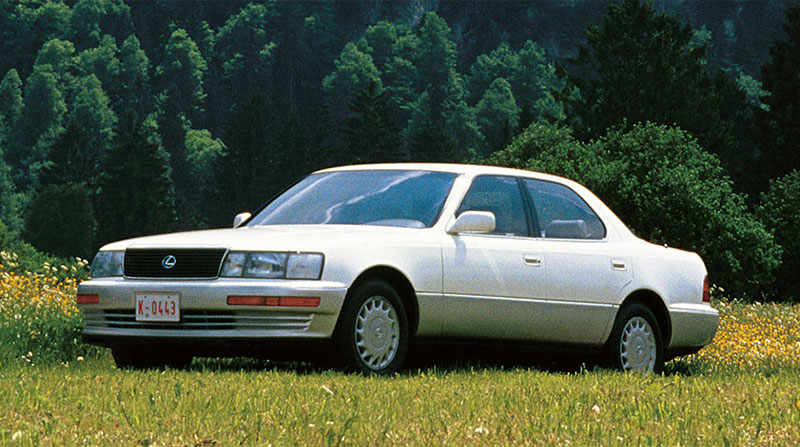 17 Mar 2015
Celebrating 25 Years Of Lexus
What does a car manufacturer do when it turns a quarter-century old? Celebrate, for one.
There have been plenty of successes to acknowledge in Lexus' short history: various market-leading vehicles, countless moments marking technological breakthroughs, even a few tales of hardships overcome. But these stories not only tell us what the brand has done so far – they also hint at the direction in which the company might travel in the future. Everyone at Lexus – from team members on the factory floor to the brand's presidents – has worked hard to ensure that its first 25 years in business have been prosperous. And they will continue to do so.
WRITING THE COVENANT
At the heart of this intricate machine is the company's fervent belief in serving the driver.
In 1987, two years before Lexus' official unveiling, Dave Illingworth called his assistant into his office and told him to take notes. In a speech that would set out the brand's values and collective identity for decades to come, Illingworth, Lexus's US-based general manager at launch, announced without affectation that Lexus vehicles "will be the finest cars ever built." He knew the company's task was monumental – "BMW, Mercedes and Jaguar have spent decades building an image of prestige," he once noted – but remained confident. "If you think you can't, you won't," he said. "If you think you can, you will." And so they did.
By 1989, just months after Lexus's LS and ES sedans drew gasps at the Detroit auto show, Illingworth's nine-sentence philosophy had been etched into the minds of everyone associated with the brand – not least its dealers, who were now overseeing 81 Lexus dealerships across the United States as part of a meticulous plan to build a small and exclusive dealer network formed on consistent and outstanding customer service. As Illingworth had said to his assistant back in his office, he hoped Lexus would always "treat each customer as we would a guest in our home." Dealers were asked to help owners in all circumstances. No request would be too great.
The foundations of the Lexus brand were strong – Illingworth's words still inspire Lexus employees today – but they would quickly be tested. When a minor defect was detected in an LS, the company realised customers would have to travel considerable distances to have their cars fixed because of the limited number of dealerships. Little bother. Lexus saw this as an opportunity to woo its clients - owners of impacted vehicles were shocked to find that dealers not only picked up their cars and replaced appropriate parts, but also refilled the gas, washed the bodywork until it gleamed and drove the cars back again. And the dealers did it all with a smile. As the company grew to meet global demand for its product, Lexus printed wallet-sized cards embossed with the covenant to remind employees of its oath. Today the firm's mantra and message continue to resonate far beyond its company headquarters in Aichi Prefecture, Japan.
THE LAUNCH
In a bold first move, Lexus took the game directly to its competitors' home turf.
The moment the first Lexus was officially unveiled to the global press, in the spring of 1989, was one the company's directors knew they had only one chance to get right. First impressions count, after all. And so, in a strategic move that also sent a clear message to the brand's European competitors, it was neither in Japan nor in the United States that Lexus made its debut. Instead, on a mild morning in May, the sleek curves and understated design of the LS 400 were finally revealed to a throng of reporters on the lawns of the company's offices in none other than Cologne, Germany – home turf of some of its fiercest competitors. It was a message that was clearly felt. Keith Crain, publisher of Automotive News, was among those who at the time noted this declaration of intent. "See, we're not messing around," he deduced from Lexus' message. "We're good." The decision was a savvy manoeuvre. The unregulated motorway speed limits in Germany made it the perfect spot for baying reporters to road-test a sports car that would put Japan on the automobile-manufacturing map. And the move paid off. One journalist compared the soundlessness of the engine creeping over 150 miles per hour to a cat stalking its prey.
Since it's launch, Lexus has been moving forward in leaps and bounds, progressing as pioneer of the car market.
Continue onto the Lexus NZ website for more information about the inaugural release, various launches over the years, Lexus in Motorsport, Lexus and the Japan Tsunami and also what is next for Lexus?
To read more about Lexus' 25-year celebration, visit the Lexus international website.